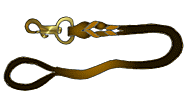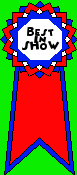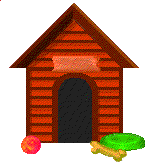 Canine Good Citizen & Pet Therapy






Canine Good Citizen & Pet Therapy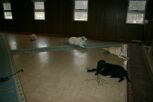 Vince started a new class designed to teach your dog all the necessary commands to pass the Canine Good Citizen test and become a certified Pet Therapy dog. All students must sign up for these classes in advance. Please call 201-337-7299 or email pawws@hotmail.com for more information or to register your dog for an upcoming class. Classes are taught indoors at the Ringwood Stonetown Firestation at 169 Stonetown Road. Call for next class date.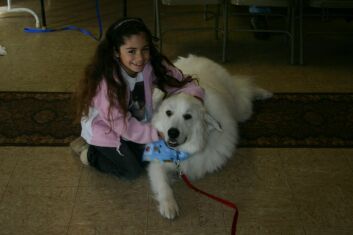 Montana training Sedona
What do therapy dogs do?
Promote a general feeling of well being (children, elderly, general hospital admits)

Provide unconditional affection to those who lack it (persons in prisons and shelters, especially domestic-abuse shelters)

Improve focus (Alzheimers patients and persons suffering from clinical depression)

Interact with those who have difficulty communicating (nonverbal clients; some psychiatric inpatients; persons with a range of associative disorders)

Stimulate memory functions (especially in Alzheimers patients)

Encourage and aid speech functions (e.g., in stroke patients)

Motivate simple physical activities for the mobility impaired (e.g., patting, brushing ,etc.)
Therapy dogs work wherever they are invited. Some places are:
Hospitals

Long-term Care Facilities

Nursing Homes

Adult Care ("adult day care") Facilities

Mental Health Centers

Special Education settings, including classrooms

Senior Citizen programs

Domestic Abuse shelters

Children's Residential Facilities

Prisons

Home Health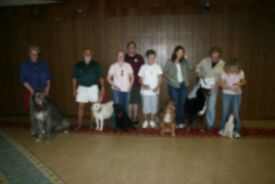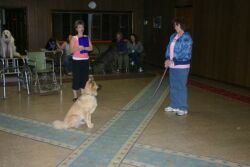 Vince Rambala Dog Training
P.O. Box 44
Oakland, New Jersey 07436
(201) 337-PAWW (7299)
pawws@hotmail.com
© Vince Rambala